Welcome to Year 5
The Highway man
What a start to Y5! To start the year we have had an in depth look at 'The Highwayman' poem written by Alfred Noyes. This has formed the basis of our writing over the first part of the year, starting with some descriptive writing and diary extracts from different points of view from the poem. We looked further at the descriptive vocabulary used this has provided the inspiration for our art work.
For the art work we combined using shading with chalks on black card mixed with paints to create the illusion of fog in the trees. We then paired this with adding different layers on top to create the foreground.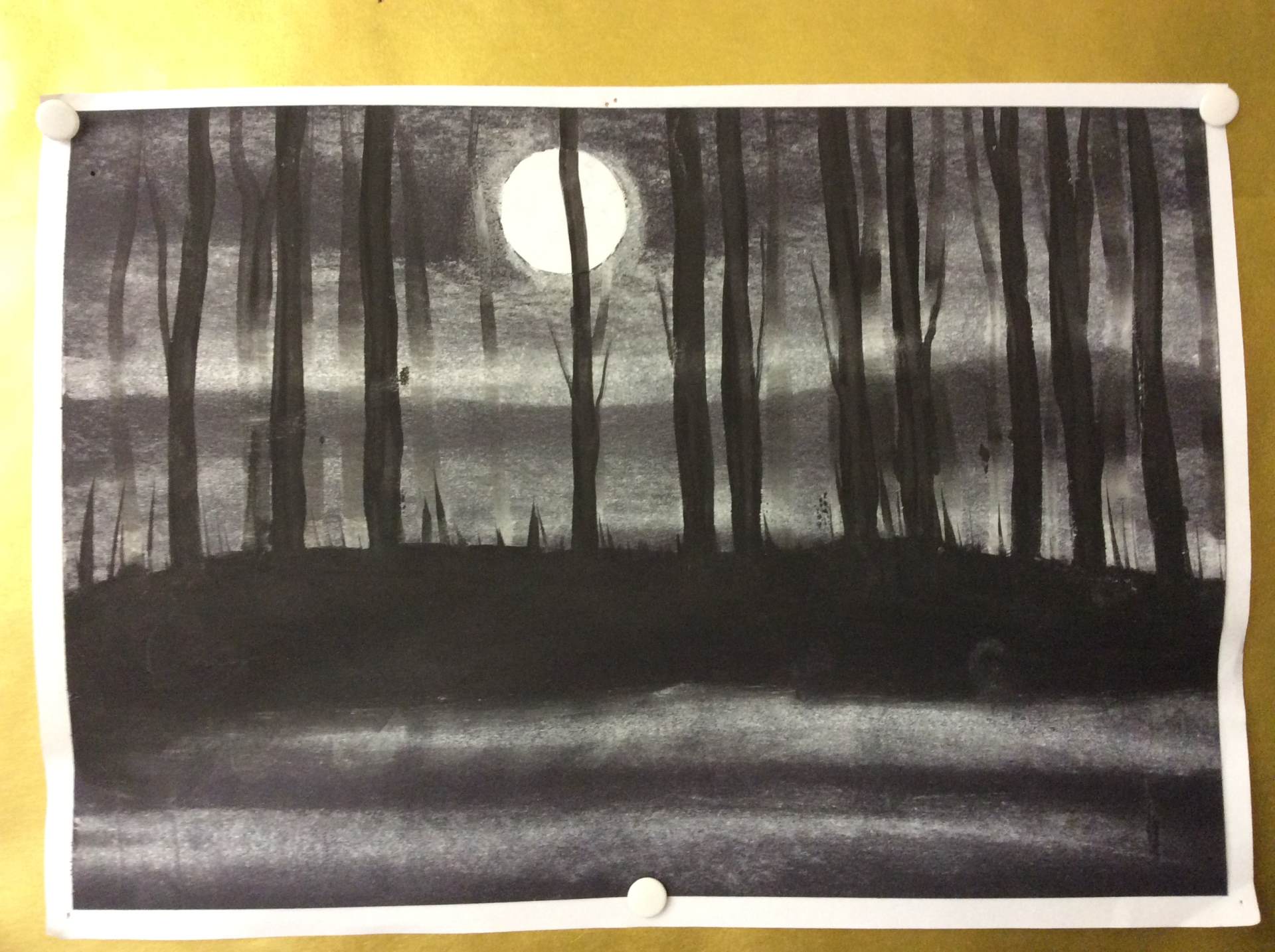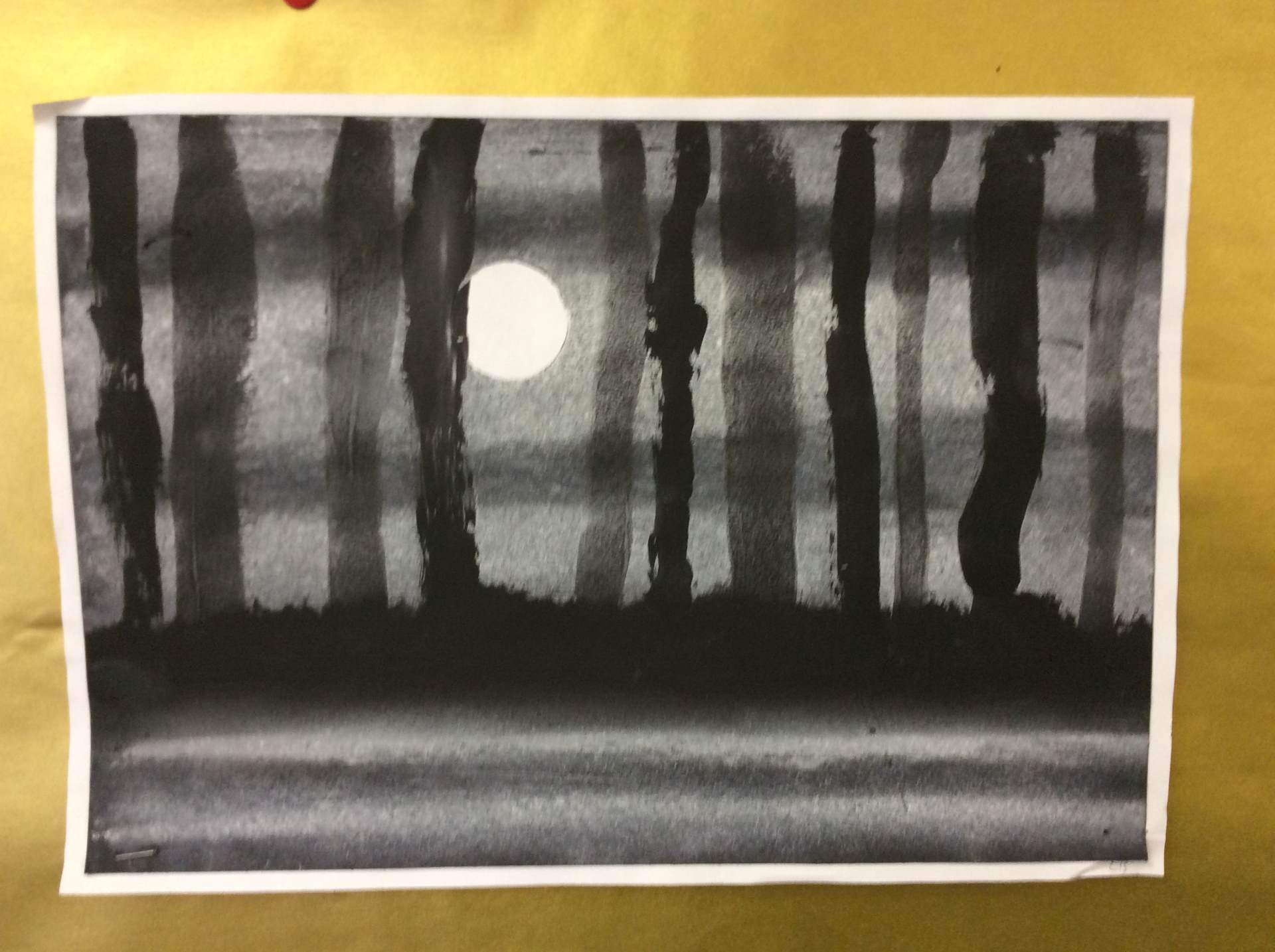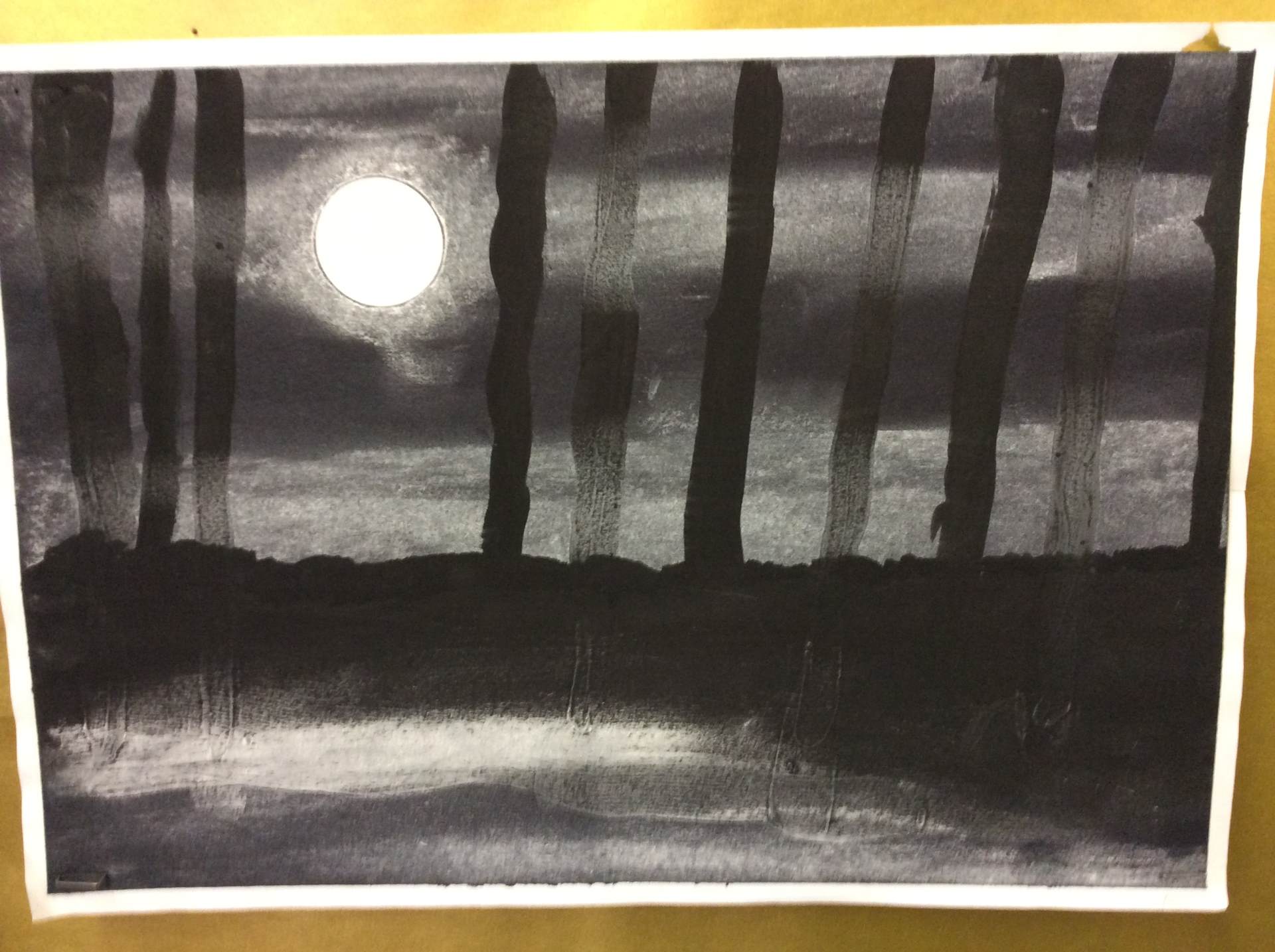 Art
Our first art topic this year was based all around Banksy. As part of this we created our own stencils and then used them on the wall to create our own graffiti.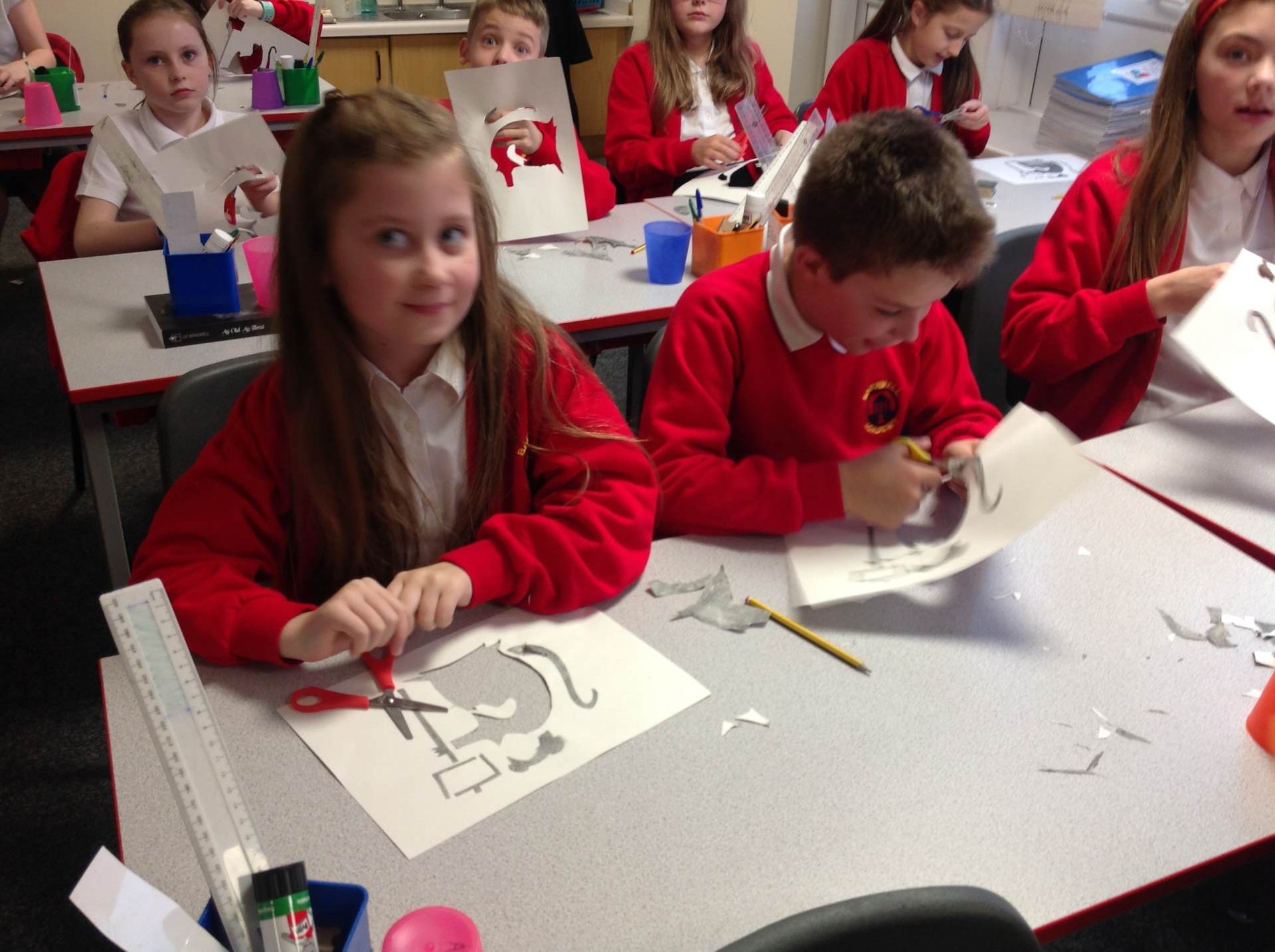 Science
AS part of our materials topic we have looked at how we can separate suspensions and solutions. We have also looked at how changes can be reversible and irreversible (including the classic mix of coke and mentos; vinegar and bicarbonate of soda and heating popcorn) and how these form new substances.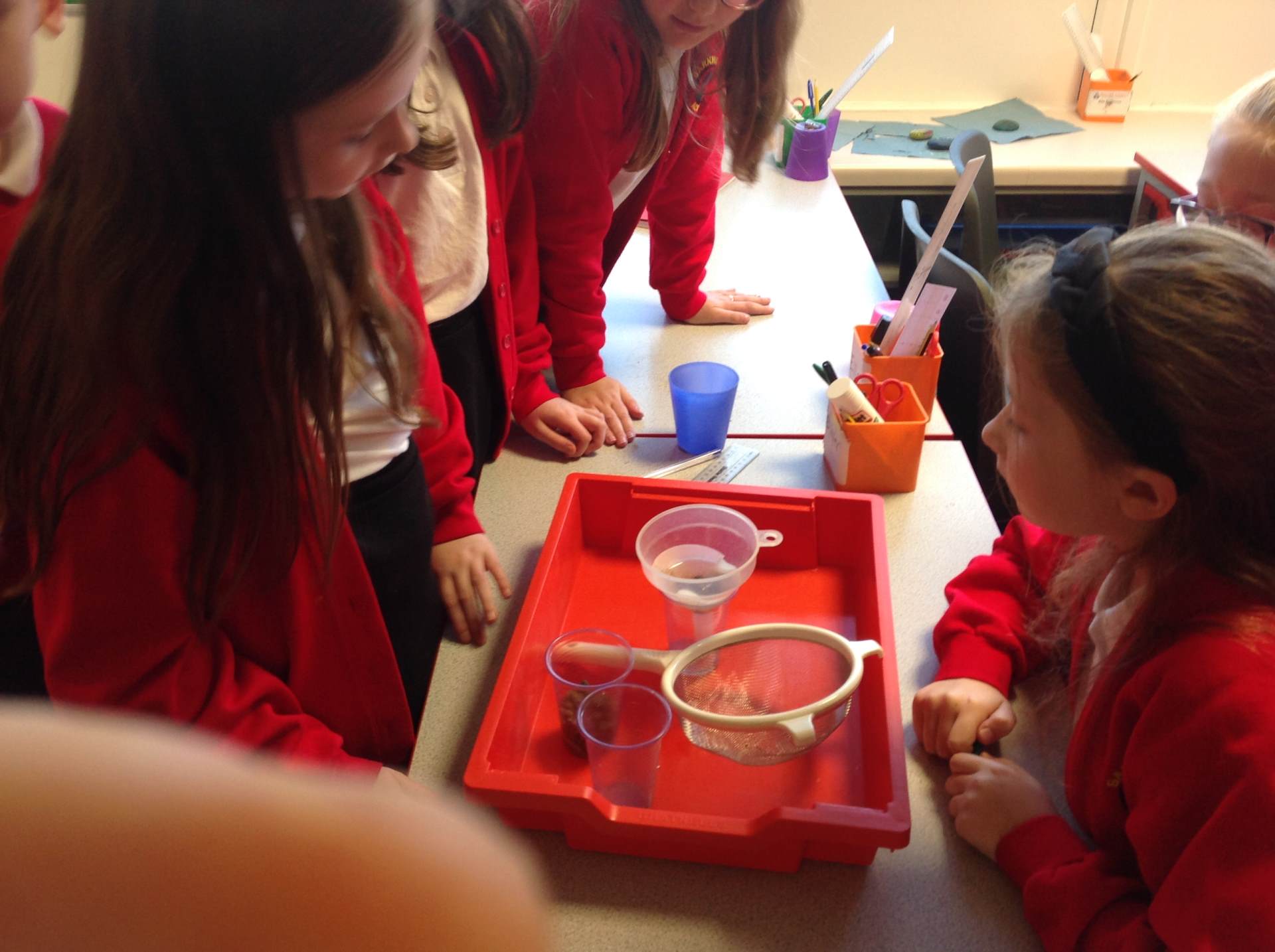 As part of this unit we spent time researching different material scientists and how they use the properties of materials they know to form new useful compounds. We looked at how Spencer Silver invented the glue for postit notes by accident and how Ruth Benerito saved the cotton industry by inventing wrinkle free cotton and well as others.
Design Technology
Our First topic this year in DT has being based on mechanical systems. We particularly focused on opposing linkages and used these to create little Anglo-Saxon fighting models.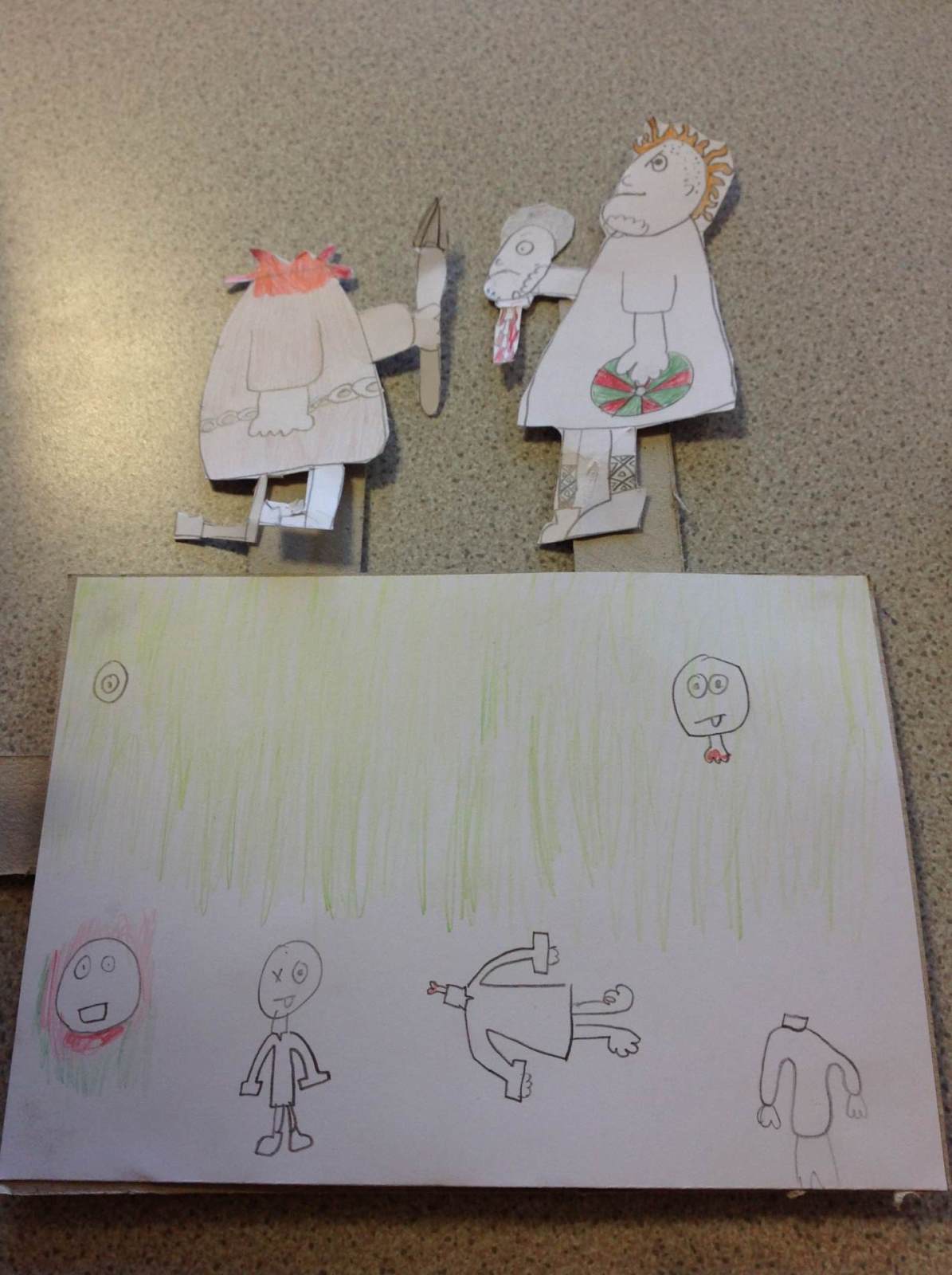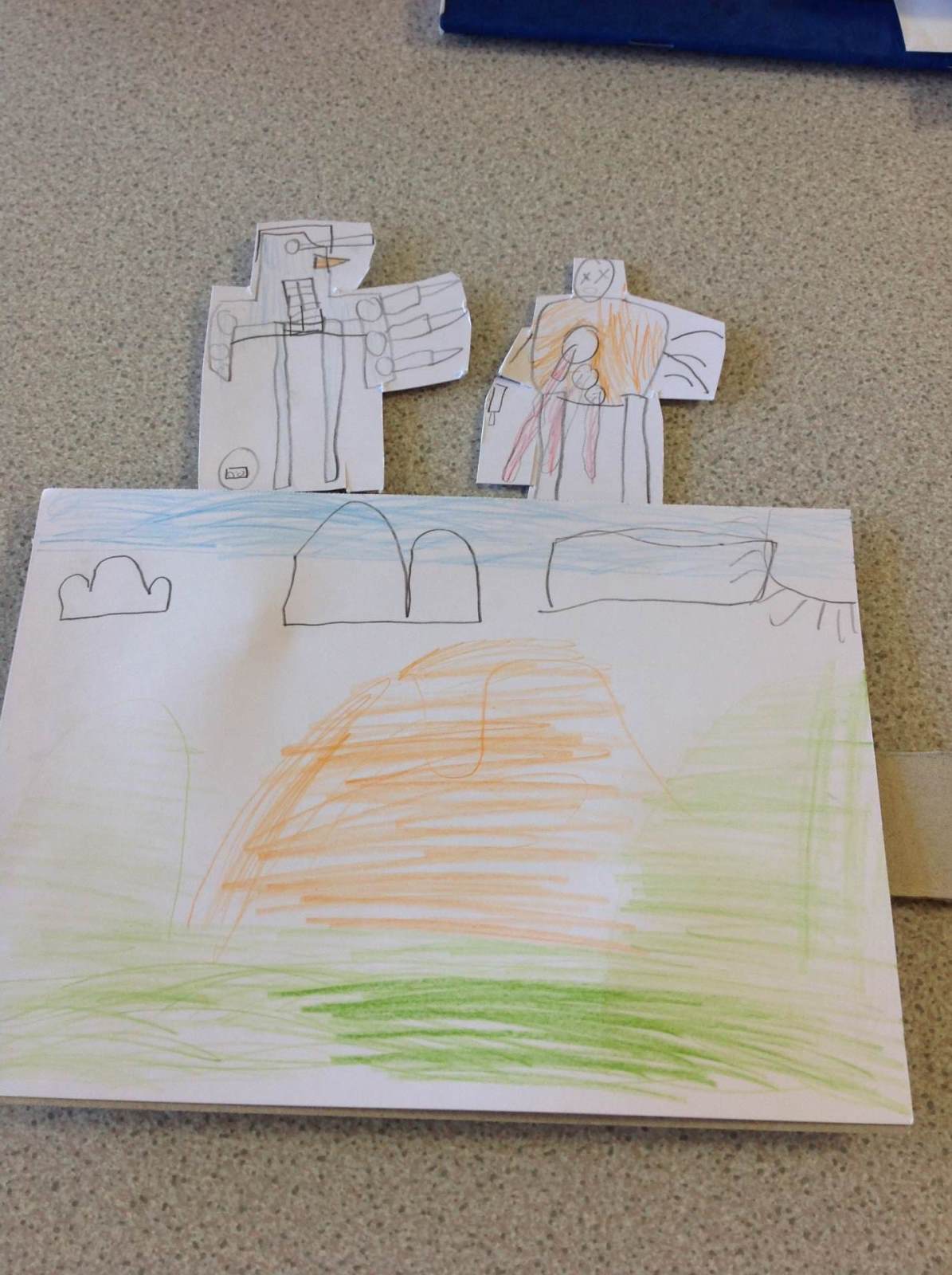 Odd Socks!
Year 5 have celebrated our individuality during antibullying week through odd socks day!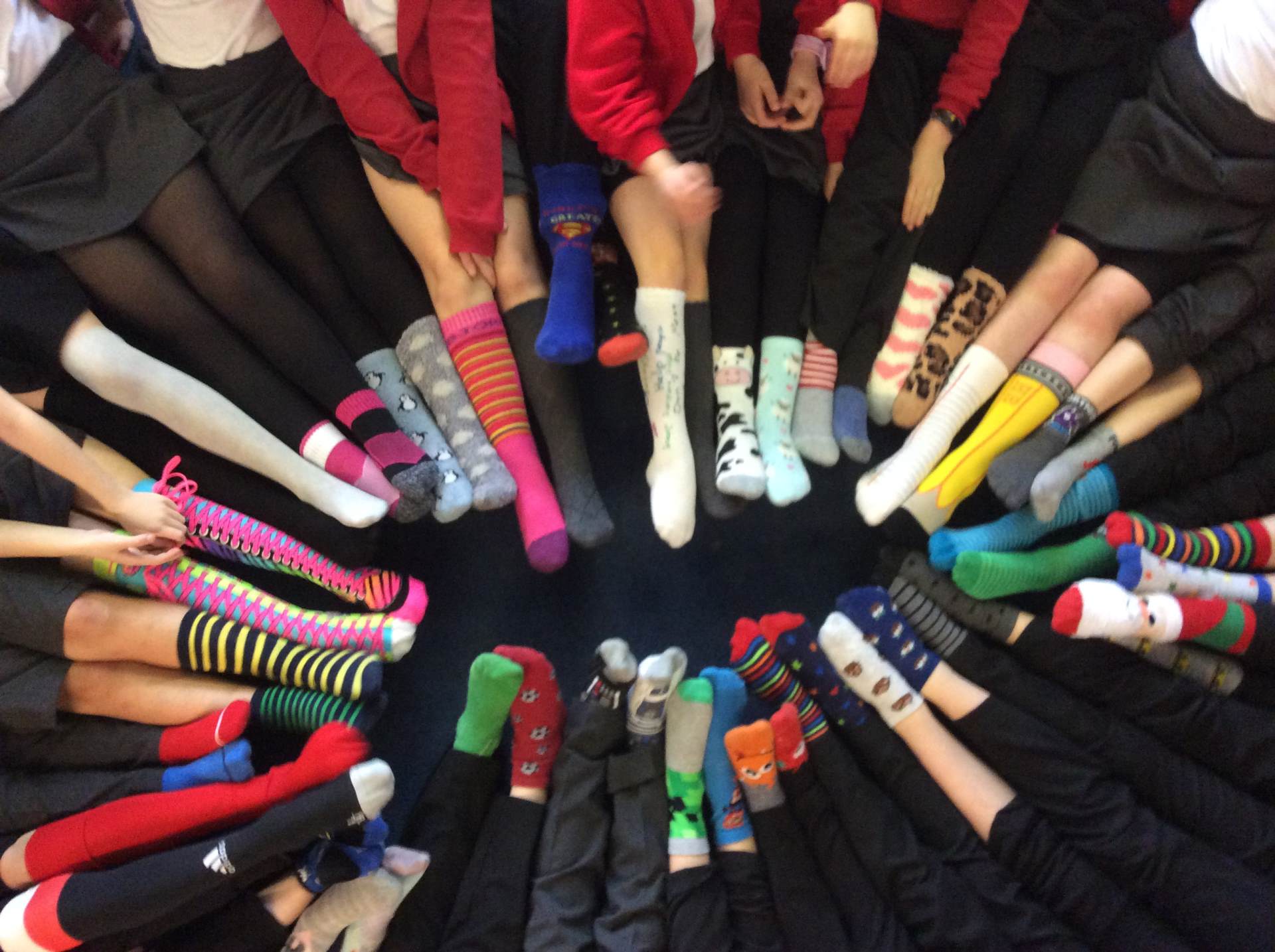 Geography
AS part of our Autumn geography topic we have focused on map skills. As part of this we have used ordinance survey maps to learn about 6 figure grid references and also how to measure altitude using contour lines.
The Street child
In class we have been reading 'The Street Child' by Berlie Doherty. This story about a Victorian orphan has formed the basis for our writing this half term.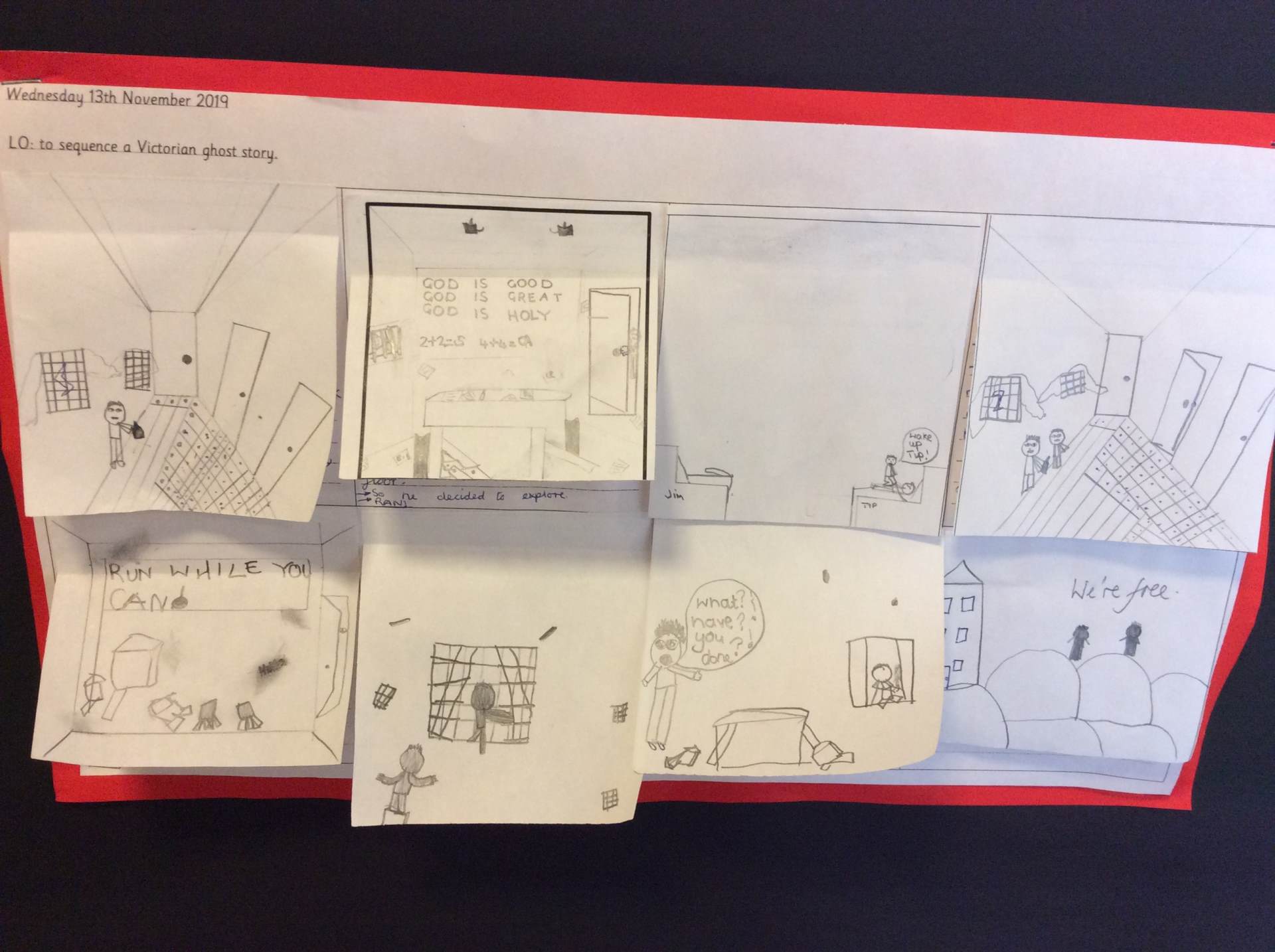 World Book Day
As part of world book day we focused on the story of 'The Day The Crayons Quit'. In the story a young boy's crayons all quit his pencil case because he either over works the popular colours or under works the unpopular ones. In year 5 we decided to taker a different angle on the story and write to Duncan from the point of view of different colour all applying to be part of his new and improved pencil case. As part of this writing we focused on the presentation used in the book and how we can get across personalities of the different crayons.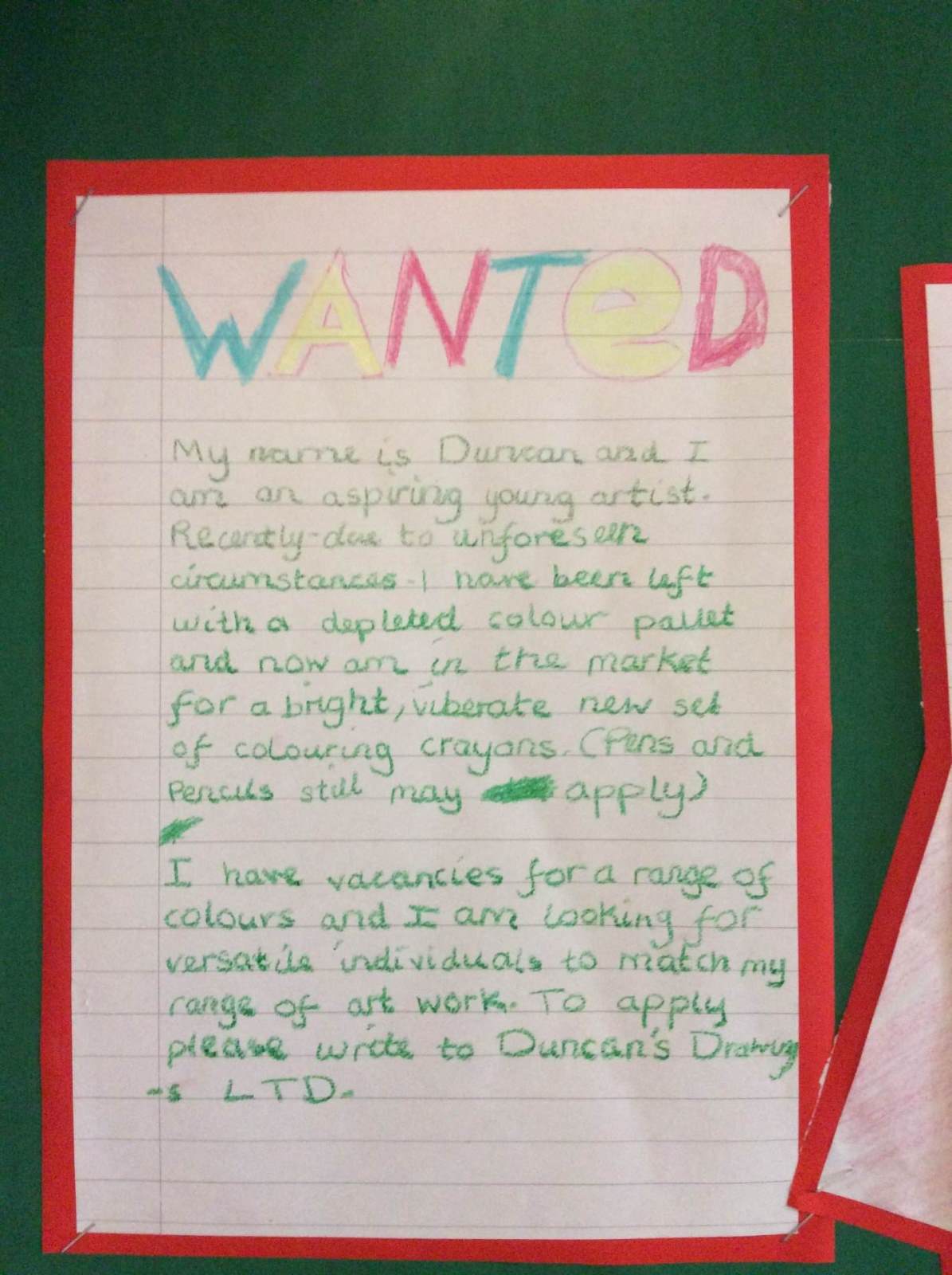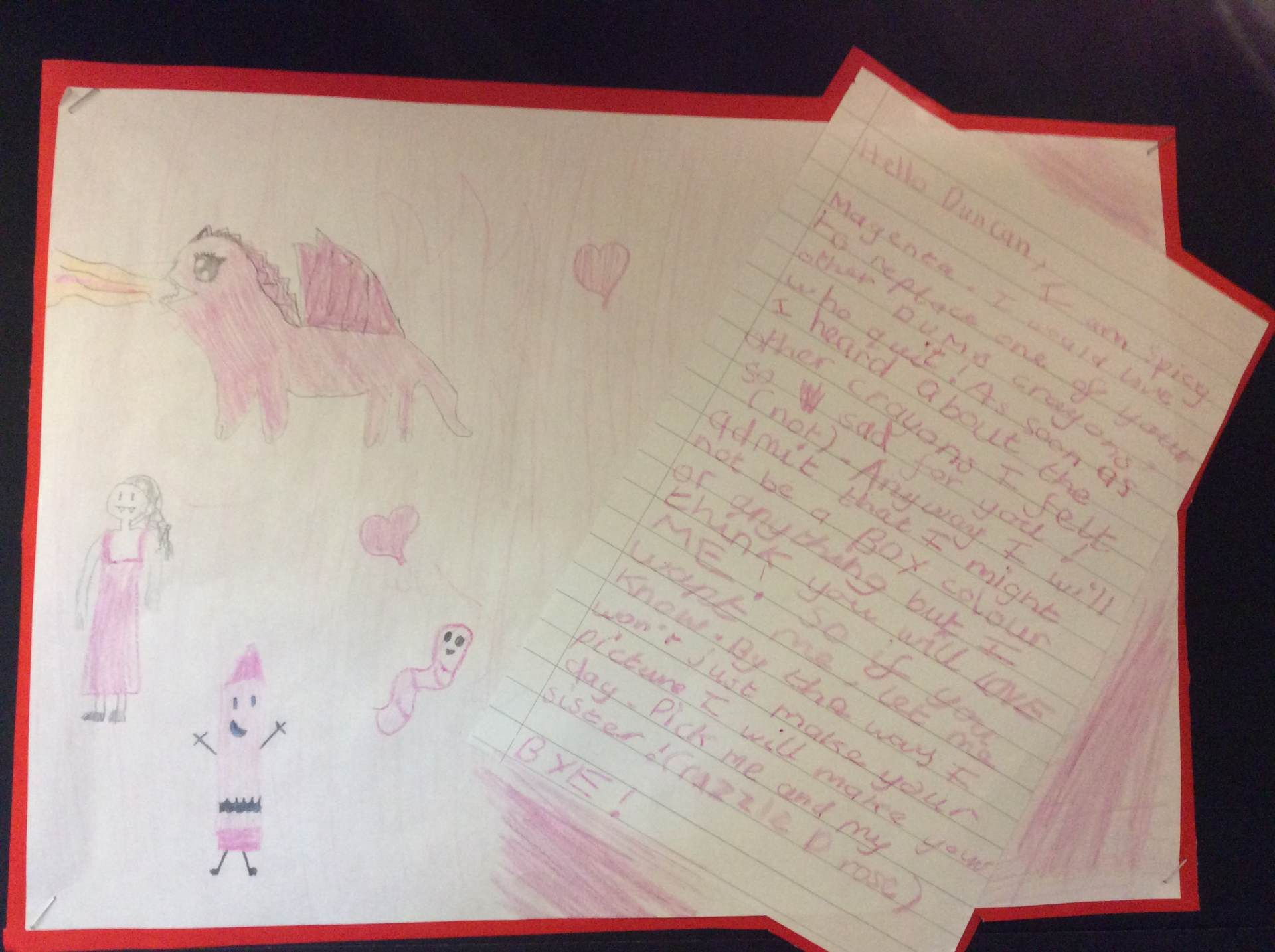 Another world book day activity we took part in was decorating a chair and lettering for our reading corner. We decorated these using copied of the artwork found in the book 'Where once we stood'. This book is all about the 12 men that walked on the moon and uses a rage of water colours to create a range of distinctive art work.